The sketch project of the planned logistics building in Lehmja village has been completed
02.11.2021
The sketch project of the planned logistics building in Lehmja village has been completed
A sketch project of a logistics building to be built on Loomäe land unit on November 2, 2021 was completed in the office of AS Amhold.
The area of the logistics building and facilities is 12,600 m2, maximum height 24 m, design area 31,050 m2, heated volume 113,900 m3, floors 3.
Location: Harju County, Rae Parish, Lehmja Village, Loomäe Land Unit, Kurekivi Road 9 / Kütte Road 2.
AS Amhold performs research, surveying, design (incl .: project parts of electricity, climate, water and sewerage systems, building structures, landscaping, architecture, interior design, fire safety, energy simulations, traffic and parking management, etc.) and project management work.
The approximate completion time of the construction project is the first quarter of 2022 and the time of commissioning of the logistics center is the fourth quarter of 2022.
Architect: Indrek Saarepera
Project manager: Urmas Lutz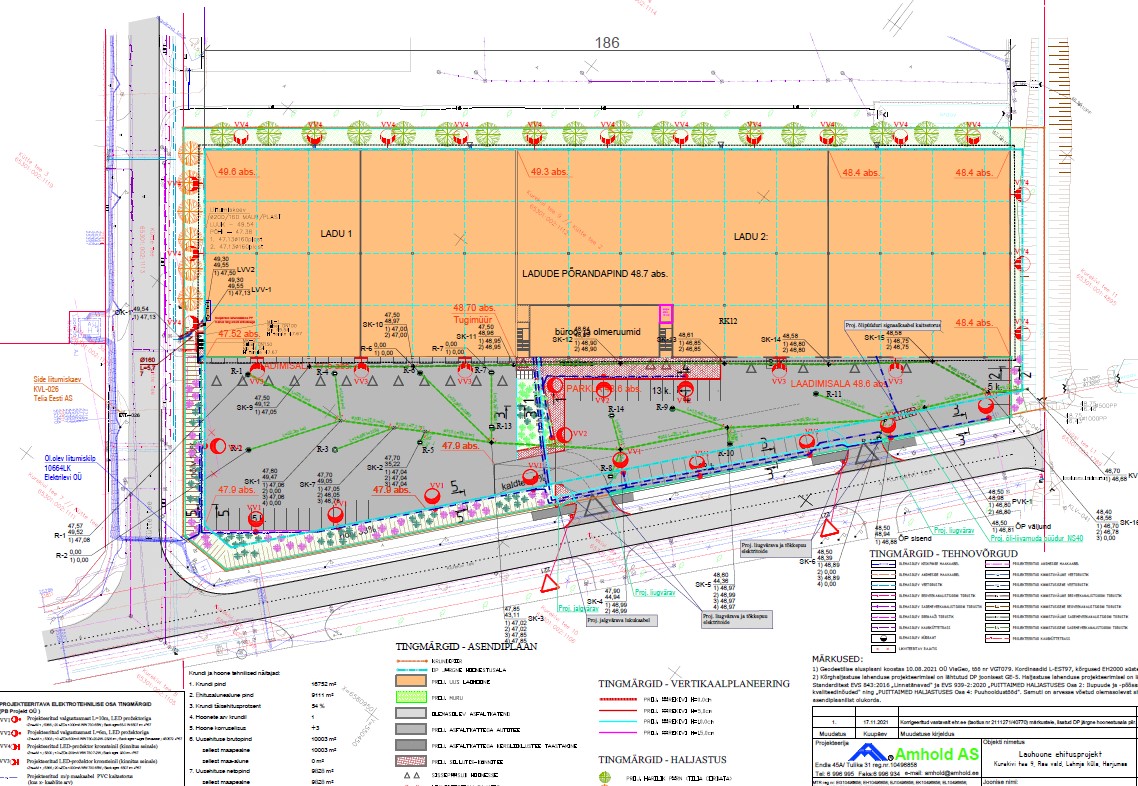 ---
Archive